Current page: Home > Products Products
Ferrous Gluconate
1. Chemical Name: Ferrous Gluconate
2. Molecular Formula: C12H22FeO14Anhydrous C12H22FeO14· 2H2O Dihydrate
3. Structural Formula: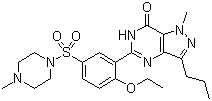 4. Molecular Weight: 446.15 Anhydrous 482.17 Dihydrate
5. CAS No.: 12389-15-0 Dihydrate 299-29-6 Anhydrous
6. Specification: USP/FCC/BP grade
7. Characters: A greenish-yellow to grey powder or granules, freely but slowly soluble in water giving a greenish-brown solution, more readily soluble in hot water, practically insoluble in alcohol.
8. Application: Dietary supplement and food additive.
a. The product is the black dye used to color ripe olive.
b. The product is used as iron supplement to cure iron deficiency anemia.
c. Iron nutrition enhancer: Used in grain products, beverage, dairy products, baby and child foods, table salt and double-layered candy;
9. Package: Fiber drum or all paper drum or kraft paper bag, 25Kg net each
10. Storage: Stored in well-closed containers in a dry place at room temperature
11. Transportation: Handle with care in order to avoid damaging the package, protect them from sunshine or rain.
Item
Specification
USP
FCC
Assay
97.0-102.0%
97.0-102.0%
Ferrous iron content: 11.0%-12.8%(calculated from assay on as is basis)
Identification
AB(+)
AB(+)
Loss on Drying
6.5-10.0%
6.5-10.0%
Chloride
0.07% max
0.07% max
Solubility: Slowly soluble in water (10g in 100ml at 40-50°C)
Oxalic Acid
No Turbidity
No Turbidity
Sulfate
0.1% max
0.1% max
Arsenic
3ppm max
3ppm max
Bulk density: 0.66±0.02g/cm3(Granular)
0.83±0.02g/cm3(Powder)
Lead
10ppm max
10ppm max
Mercury
3ppm max
3ppm max
Ferric Iron
2.0% max
2.0% max
Reducing Sugar
No red Percipitate
No red Percipitate
Organic Volatile Impurities
Meet the requirements