Current page: Home > Products Products
Magnesium Gluconate
1. Chemical Name: Magnesium Gluconate
2. Molecular Formula: C12H22MgO14Anhydrous C12H22MgO14· 2H2O Dihydrate
3. Structural Formula: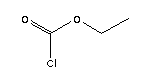 4. Molecular Weight:414.60 Anhydrous 450.63 Dihydrate
5. CAS No.: 3632-91-5 Anhydrous 59625-89-7 Dihydrate
6. Specification: USP/FCC/BP grade
7. Characters: Occurs as a white to off-white powder or granules. It is anhydrous, the dihydrate, or a mixture of both. It is very soluble in water and is sparingly soluble in alcohol. It is insoluble in ether.
8. Application: It's mainly used as dietary supplement, nutrient and food additive. The product is macro element necessary to maintenance of the life activities for organism. It not only has the important effect which maintains the transmission of nerve impulse and the irritability of nerve and muscle, but also prevents myocardial infarction. The product is a good food fortifier of magnesium. It can be used in dairy products, baby and child foods.
9. Package: Fiber drum or all paper drum or kraft paper bag, 25Kg net each
10. Storage: Stored in well-closed containers in a dry place at room temperature
11. Transportation: Handle with care in order to avoid damaging the package, protect them from sunshine or rain.
Item
Specification
USP
Assay
98.0%-102.0%
Magnesium content: 5.06%-5.86%(calculated from assay on is basis)
Identification
AB(+)
PH
6.0-7.8
Solubility: Slowly soluble in water (10g in 100ml 25°C)
Water
3-12%
Chloride
0.05% max
Bulk density:
0.76±0.02g/cm3(Granular)
0.79±0.02g/cm3(Powder)
Sulfate
0.05% max
Heavy Metal
20ppm max
Reducing Substances
1.0% max
Organic Volatile Impurities
Meet the requirements